Big Block Chevy 375cc/127cc
00005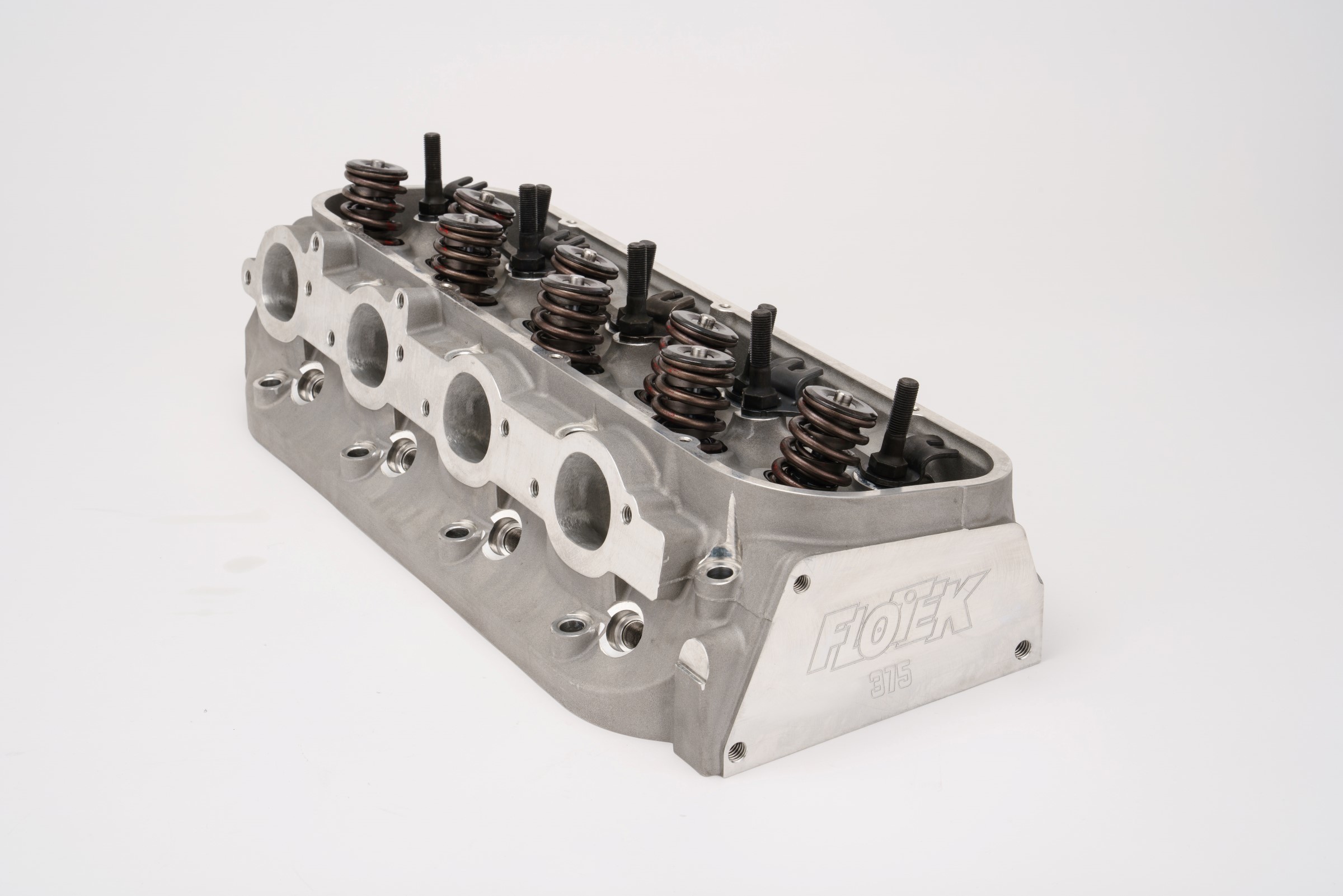 Here it is! The BBC Fully CNC Ported FLOTEK "Jackal" 375 cc! Our BIGGEST and MOST POWERFUL out of the box BBC to date. This head is the track dominator! The FLOTEK "Jackal" 375 cc with 435 CFM is just wicked! Designed with the racer in mind, featuring a 127 combustion chamber. The ALL-NEW, Exceptional Steel Cast with a beautiful Polycrystalline Diamond Cut Finish and cast from a permanent steel mold makes the FLOTEK Cylinder Head an easy choice! Unbeatable design, superb performance and exceptional pricing accomplish everything for the marine or strip enthusiast! The FLOTEK "Jackal" works well with a 540 and 576 cubic inch motors.
The BBC CNC FLOTEK "Jackal" 375 CNC head is a great choice for out of the box horse power. The FLOTEK "Jackal" 375 CNC Cylinder head has a thick Deck Design and High Capacity water jackets that makes them a reliable choice for racing applications.
Accepts stock pistons, has raised valve cover rails and exhaust port location is raised .360".
VALVE SPRINGS:
SOLID ROLLER (Part# 375-5058) – PAC1224 Up to .850 Lift CL 275# @ 2.00 OP 810# @ 1.150 C/BIND 1.100 O.D 1.62" Dual I.D. 0.85
SOLID ROLLER (Part# 375-5059) – PAC1248 Up to .950 Lift CL 332# @ 2.100 OP 950# @ 1.200 C/BIND 1.130 O.D 1.64" TRIPLE I.D. 0.63
PAC, MANLEY, COMP CAM SPRINGS & CUSTOM BUILDS ARE AVAILABLE UPON REQUEST.
Headers will bolt on in most applications. Some may have interference.

Recommendations: Hooker Super Comp Headers

Stock Bolt Spread

May be necessary to use lowered motor mounts