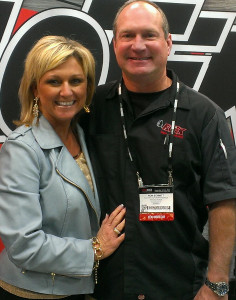 In 2005, Tri-State Cylinder Head began research and development on high-performance aluminum racing heads. FLOTEK Performance Cylinder Heads were first introduced in 2007 and sold through warehouse distributors Speedway Motors and Vehicle Specialties, Inc. FLOTEK is now a leading brand of aluminum high-performance cylinder head and sold through Speedway Motors, Summit Racing, Motorville, Motor State Distributors, Meyer Distributing/VSI, Performance Warehouse, as well as online.
We offer an extensive selection of cylinder heads for Ford, Chevrolet, and GMC performance engines. Our cylinder heads are cast according to FLOTEK design parameters and assembled and inspected at our facility in Evansville, Indiana. A small dedicated team and several key strategic partners design, manufacture, assemble, test, and deliver high performance cylinder heads for applications ranging from drag cars to show cars, pulling trucks to monster trucks, and from race boats to street outlaws and many more.
Our mission is to create grassroots relationships with racer enthusiasts of all ages and levels – for a lifetime. In 2018, FLOTEK established a program (#FLOTEKfast) to engage racers at various levels of experience and a wide array of backgrounds.
We are dedicated to listening to our customers goals and selecting the best cylinder head for their application; however, we believe that connecting racer enthusiasts across generations and creating deep relationships with and among racers is our mission.